Reduced price – 10 Litre Autostop Plastic Fuel Can – Blue
Every now and again we take a good look at our stock and see what items aren't flying off the shelves quite as fast as others. To keep things moving we occasionally like to offer these items to our customers at special low prices and on this occasion we have the opportunity to sell these 10 Litre blue Plastic Autostop fuel cans cheaper than our usual plastic fuel cans.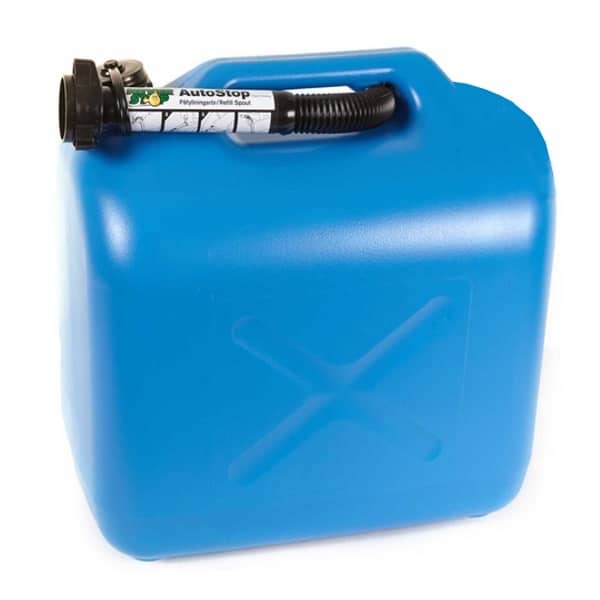 You can save even more money by purchasing these high quality fuel cans in packs of 5 or 10.
Single Can
Usual price £9.98 Sale price, now only £8.98
Pack of 5 £41 inc VAT (34.17 ex VAT)
Pack of 10 £80 inc VAT (66.67 ex VAT) a pack of 10 would also quality for free delivery)
10 Litre Blue Plastic Auto Stop Fuel Can
Product Specifications and information
The 10 Litre AutoStop can was designed to solve a problem commonly experienced with inferior cans- fuel continuing to pour from the spout immediately after use, causing the can to over-fill and result in spillage.
The Autostop spout has a patented spout system which prevents the fuel from continuing to move out through the spout once the tank is full, eliminating spillage.
This can has a 10 litre capacity and an integral AutoStop spout.
Height 30cm / Width 18.5cm / Depth 32cm Weight 0.75kg
Product code: JC0010PBLAS
For more info call us on 01508 493 647 or email sales@wavian.net