Although we don't mind being known as the UK's finest distributor of Jerry Cans, another big part of our business is selling Plastic Water Containers.
Over the last two decades we've sold thousands of plastic water containers supplying everyone from the MOD, to survival experts, Polar exhibitions and even a few gardeners too.
Our plastic water containers have been around the globe and back. Our customers recognise our dedication to quality and our commitment to them remains as strong today as it was 20 years ago. Here's a couple of our best selling cans.
20 Litre Plastic Water Can, Black, (20 Litre / 4.25 Imp Gals)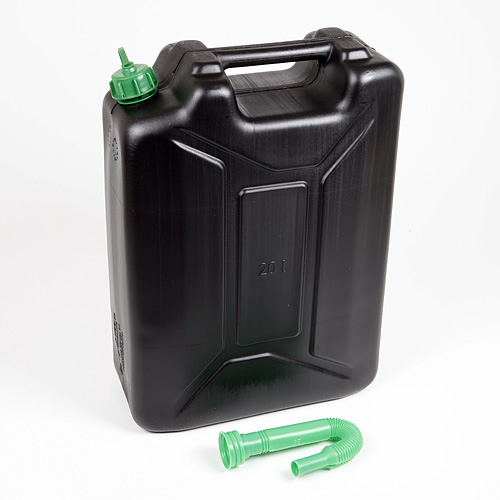 Tough and versatile, these strong water containers are both UN approved and food use certificated. They containers are ideal for the storage of water or diesel fuel.
Priced £13.50
Available for fast delivery, see below for link to order
Weight: 1.5 kgs
Dimensions: Height 47.0cm / Depth 33.5cm / Width 16.0cm
Lightweight Plastic Water Container 10L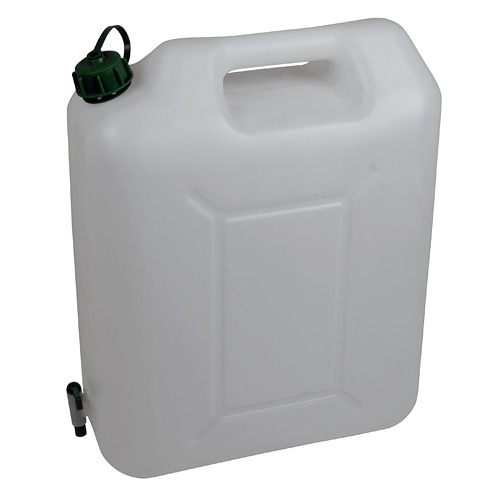 This lightweight, but strong 10L Plastic Water Container comes complete with a handy tap making it an ideal solution for carrying water whilst camping / caravanning etc.
Priced £7.60
Available for fast delivery, see below for link to order.
Weight: 432g
Dimensions: Height: 38cm / Depth: 28cm / Width: 13.6cm