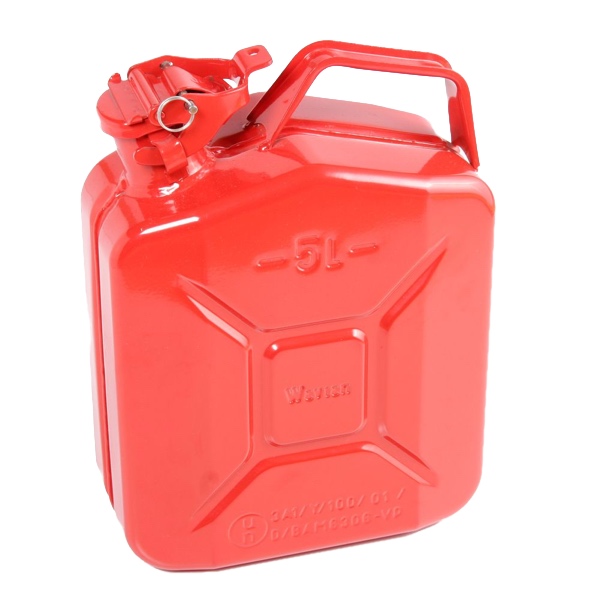 99% of the time we have a wide range of high quality fuel cans in stock, available for immediate dispatch and next working day delivery (if ordered before 12pm some remote locations excluded) but occasionally even we get caught on the hop and along comes a big order and wipes us out of a particular item.
This is what happened recently when we were caught short with our 5 Litre Red Wavian Fuel Cans (product code JC005RV), however don't panic you'll be glad to know that the cans are now back in stock and available to purchase directly from our website here >
In addition to the Red colour, the high quality 5 Litre Wavian Fuel Cans are also available in Khaki, Orange and Black. If you are looking for a slightly bigger can we also sell our classic Wavian Fuel cans in 10 & 20 litre capacity.
A lot of people don't know the difference between a good fuel can and a bad fuel can. A good fuel can that is properly looked after will be easier to use, will last longer and will actually save you money in the long term.
We made a short video to help our customers know the difference, have a look below.
5 If you have any questions regarding our Wavian Quality Steel Fuel Cans email sales@wavian.net or call 01508 493 647