Sometimes it's useful to have a wide funnel when pouring liquid into your jerry can. With this plastic funnel & spout with filter and flexi-hose the job is simple. An additional bonus is that the spout, funnel and filter can all be detached which makes cleaning simple. There is also a convenient hook handle on the outside of the funnel allowing you to keep your hands clean too.
The product is presented in a bright orange colour and the funnel has a diameter of 160mm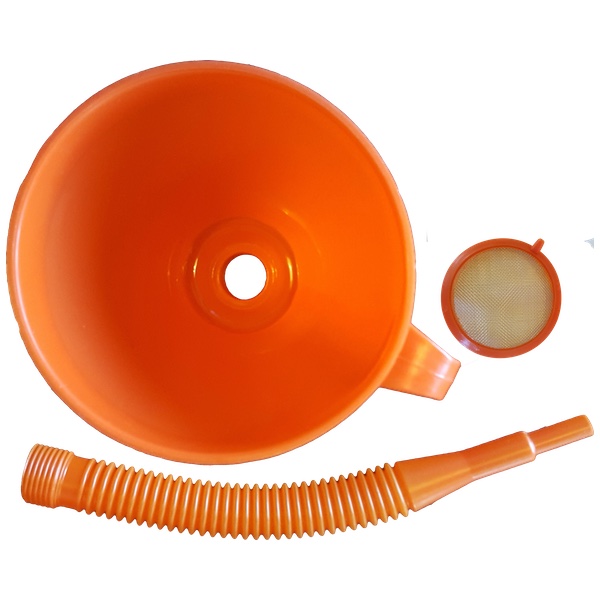 Wholesale enquiries regarding this useful item are especially welcome and for further information on bulk pricing contact us on sales@wavian.net or tel 01508 493 647.