These awesome fuel cans by Scepter are used all over the world by UN forces, military units and are generally considered to be the ultimate in plastic fuel cans available anywhere in the world.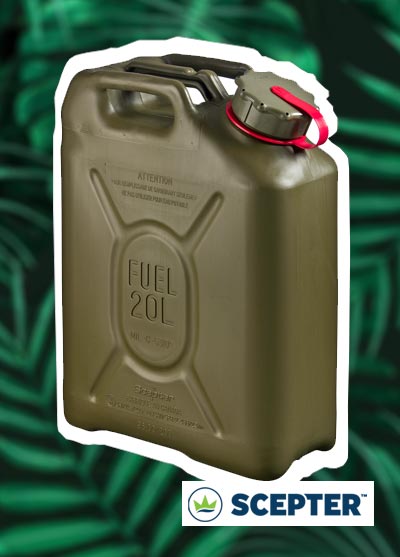 As a special promotion to let everyone know these are now available to purchase directly from our website (here) we are running a competition to give away one of the 10 Litre Scepter fuel cans (worth £72) in olive drab colour to one lucky person.
The cans are available to purchase in 10 & 20 Litre sizes and we also stock a wide range of Scepter Marine Fuel Tanks and smaller Scepter fuel cans. For more information call our office on 01508 493 647 or email sales@wavian.net
To be in the draw just answer the following simple question
THIS COMPETITION IS NOW CLOSED – THE WINNER WILL BE NOTIFIED BY THE 5th JULY – THANK YOU FOR ENTERING
Terms & Conditions
We hate spam too, so we don't share your information. If you tick the box you will be added to receive our fantastic monthly newsletter (you can unsubscribe from anytime with one click). The winner will be chosen at random from all entries on 1st July 2021 and will be notified shortly after. No purchase necessary to enter the draw. For further information email sales@wavian.net.