We've just been down to the warehouse and the Jerry Cans that really caught my eye are these Stainless Steel Jerry Cans.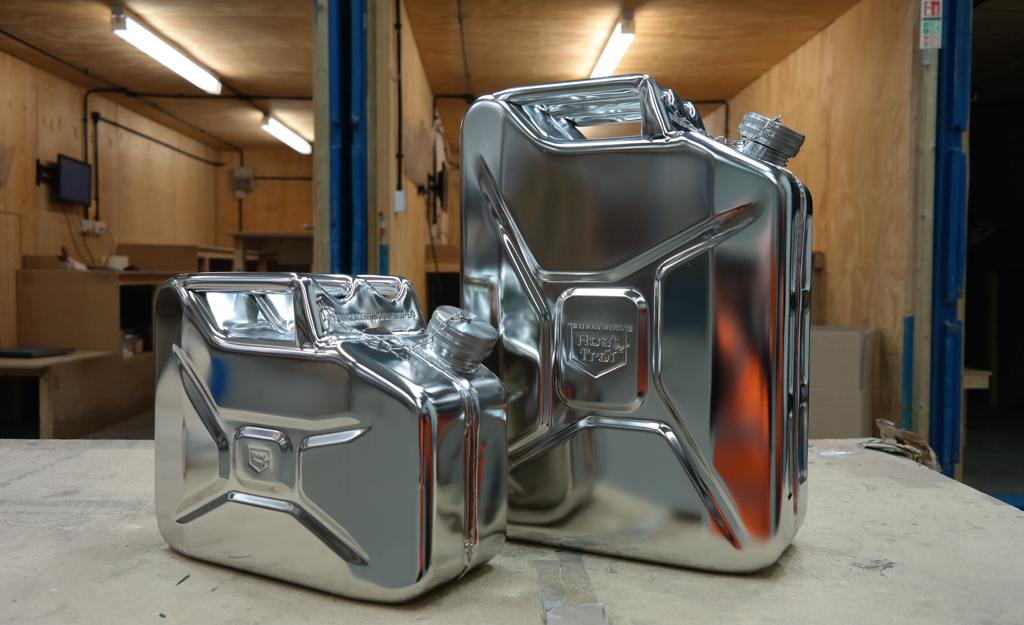 Not only do they look fantastic, they are handmade by craftsmen in Germany with a build quality that is second to none.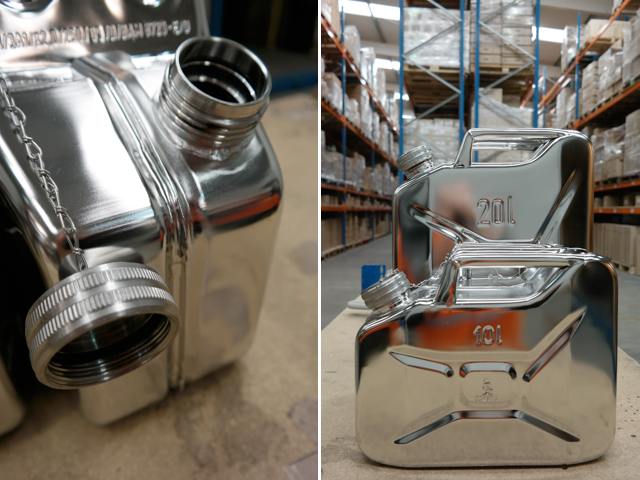 Pictured here is the Stainless Steel 20litre Jerry Can featuring a robust triple handle together alongside the smaller 10litre can. Both are constructed from extra thick industry leading 0.9mm steel and comply with the strict German Standard quality control tests.
The Jerry Cans are used by military personnel and leading motorsport teams and we also have Flexible and Rigid screw fitting spouts to fit.
The 10litre Stainless steel Jerry Can is currently priced at £171.00 with the 20litre Can available for £187.99 with fast UK delivery available.
For more info on these Cans visit our shop HERE or contact us on 01508 493647