After a thrilling season of Rallying in 2019 (in which he was crowned BHRC champion), Green Valley owner Simon Webster and his navigator Jez Rogers are heading North to compete in the 2019 Roger Albert Clark Rally, starting in Leominster this Thursday afternoon (21st November).
This will be the 13th Roger Albert Clark Rally and it's promising to be the biggest yet, with more competitors and more stages than ever before.
This is the rally everyone looks forward to the most and is without doubt one of the highlights of the year for competitors, pit crews and spectators alike.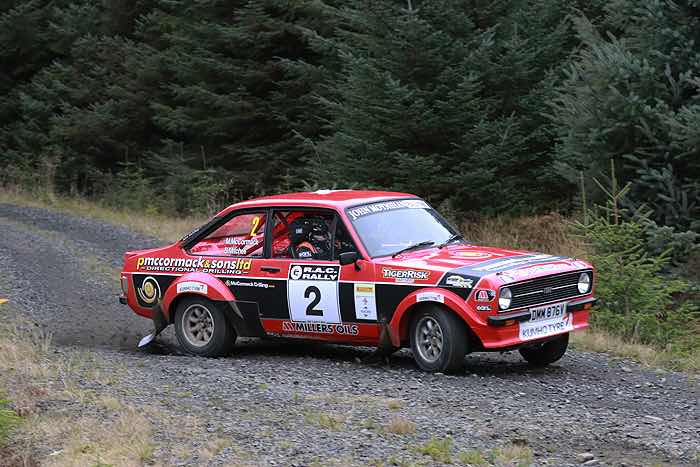 Simon and Jez will have their work cut out to challenge for the lead with ex winners Marty McCormack/Barney Mitchell (above) and Matthew Robinson/Sam Collis probably the favourites to win. However, with other top names such as another winner Jason Pritchard competing in his Escort Mk2, and Roger Chilman and Patrick Walsh making this Rally their focus of the season and with a strong European contingency including Christophe Jacob and Isabelle Regnier along with Swedish driver Arne Backstrom it's certainly not going to be easy to predict who will take the title this time around.
Friday covers classic Welsh stages with another 40 competitive miles on the gravel stages of the Epynt region. In the late afternoon, the entire rally moves north to Carlisle for three days in Kielder and the Scottish borders.
Saturdays programme starting in Kershope takes in 103 miles of Rallying in eight stages and 230 road miles over a 13-hour period and is likely to be the toughest challenge of the week, meanwhile Sunday sees the Rally head into Scotland with forty stage miles across double runs of Greskine and Ae followed by classic stages like Twiglees and Castle O'Er making up a day of 70 stage miles in total.
As the field heads into Monday it's likely to be those at the top of the leaderboard who will be pushing hardest to take home the title and with 67 stage miles in the central block of Kielder forest, including two runs through the 17-mile Bewshaugh stage it certainly won't be a time for anyone to take a foot off the gas.
The last stage of the rally is also the longest so there's likely to be excitement all the way to the end.
Good luck Simon and Jez!
For more info on the 2019 visit www.racrmc.org