If you are looking for the very best in stainless steel fuel cans our Premium 20 Litre (5.28 US Gallon) stainless steel fuel cans are the thing to go for.
These fuel cans (also known as Jerry Cans) are made to the very highest standards from polished stainless steel and are designed to last. In addition to fuel and oil these cans are also designed to be suitable for a wide variety of liquids and chemicals and many of our customers use them for storing water. Please be advised that if you are planning to use these cans for water please ensure they are thoroughly washed out.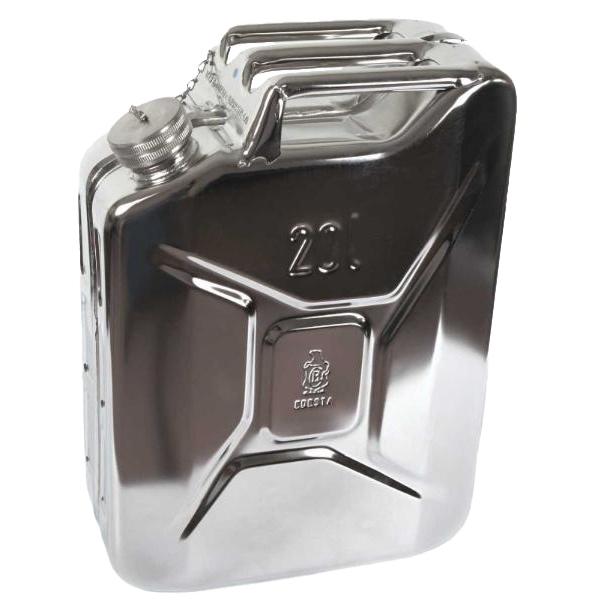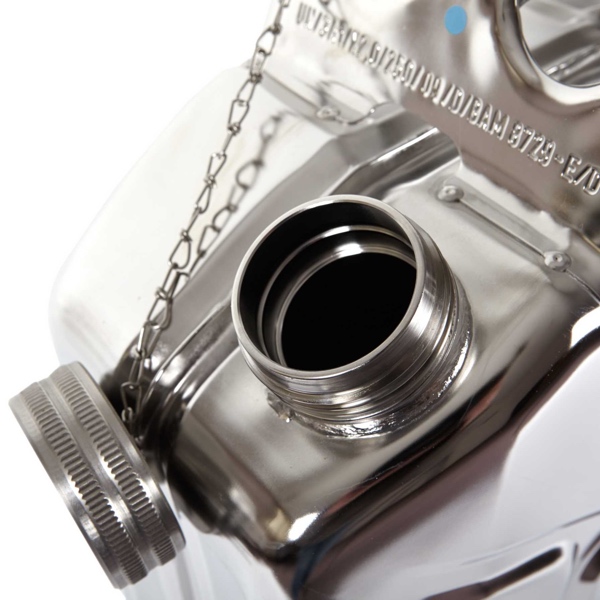 Please note our regular non-stainless Wavian fuel cans (click here to see the range) have a special rezol lining that means they are NOT suitable for the storage of water.
20 Litre Stainless Steel Fuel Can Specifications
Height 47cm Width 16.5cm Depth 34.5cm
Weight 4.3kg
Features
• Unique design
• Screw Top Fitting
• Stainless Steel Construction
• Will Not Rust
• 0.8mm thick steel for strength
• Manufactured to the highest standards for Military and Motorsport use
• UN Dangerous Goods Approved & Certified
20 Litre Premium Stainless Steel fuel can >
Please note – a spout is not included with the can, but may be purchased separately on the product page (also see below). If you require any further information please contact us on 01508 493 647 or sales@wavian.net