Green Valley owner Simon Webster powered on from his victory last month in round 4 of the 2019 FUCHS LUBRICANTS Motorsport UK British Historic Rally Championship to finish third in an action-packed asphalt Rally in North Wales over the weekend in which the top four BHRC crews were covered by just eleven seconds.
Victory went to Nick Elliott and Dave Price, but the margin of victory after an hour of rallying was just three seconds and incredibly the Ford Escort Mk2 of Joe Price and Chris Brooks edged Simon along with the co-driver Jez Rogers by just a single second after the Green Valley team had clawed back eight seconds on the final stage to narrowly miss out on second place.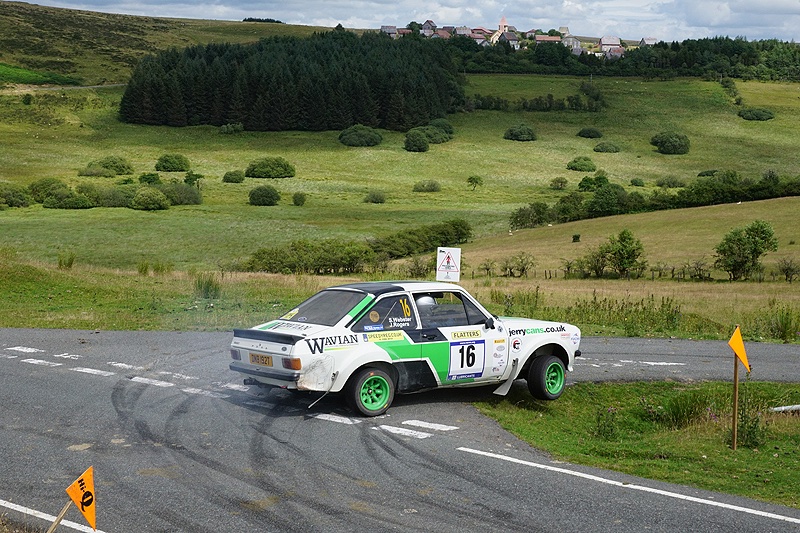 It wasn't all plain-sailing for Simon and Jez though, however luck was on their side when their own Ford Escort Mk2 went off the course at high speed. Damage to the rear of the car showed things could have been much worse, but the team powered on in what was an awesome day of rallying in challenging and hot conditions to stay high in contention for the title.
The result leaves the Green Valley sponsored car currently leading the overall championship, just ahead of Rudi Lancaster and Steve Bennett, who also had an excellent weekend racing on Epynt.
Next stop will be the Ulster Rally in mid-August. Simon and Jez are determined to keep the momentum going and be fighting for the title come the end of the season.
For more info visit http://www.rallyroots.com/