Ok, so Summer is here (well at least it is in Norfolk anyway). So we thought it would be a great time to introduce a sunny Yellow Fuel Can into our range of plastic fuel containers.

This can is ideal for anyone wishing to store a small amount of fuel in a garage or shed for eg, a lawnmower or chainsaw. We don't recommend this type of can for storage in a car as (especially during the hot weather) as the vapours from the can may be noticeable in a confined space. For regular use we would always recommend a Steel Wavian Fuel Can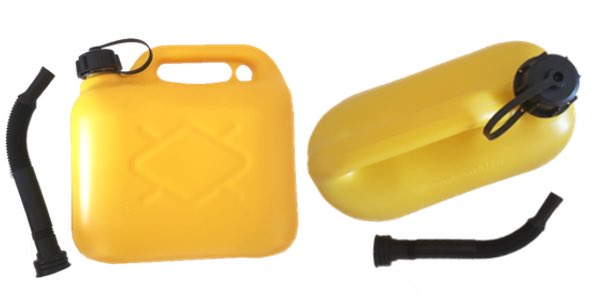 The can is identical to our lightweight, but strong red, green and black 5 litre fuel cans and it is also available at the same price of £6.35 inc VAT. Bulk order equities for these fuel containers are most welcome from both UK and International distributors and I'm sure these fuel cans are likely to be a huge hit with both our retail and wholesale customers.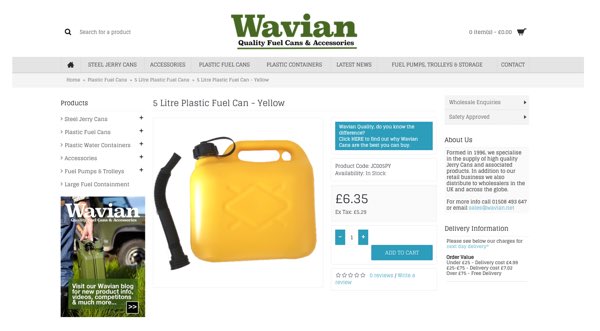 5 Litre Yellow plastic Fuel Can Spec
A lightweight and economical fuel container, suitable for occasional and domestic use. For frequent, agricultural or industrial use, you may be interested in our range of heavy duty NATO Jerry Cans.
Weight 0.6 kgs Height 24cm / Width 12.5cm / Depth 25cm 
For wholesale equires call us on 01508 493 647.