Here at www.jerrycans.co.uk we're the UK's number one supplier of Jerry Cans and fuel containers. 
In addition to our range of high quality Wavian Jerry Cans, we also sell a number of other associated products. One of our most popular non Jerry Can items is our 8 Litre Oil Drainage Container.
The container is made from high quality HDPE (High-density polyethylene) and is designed in the shape of a funnel, enabling you to empty an oil tank completely without mess or waste.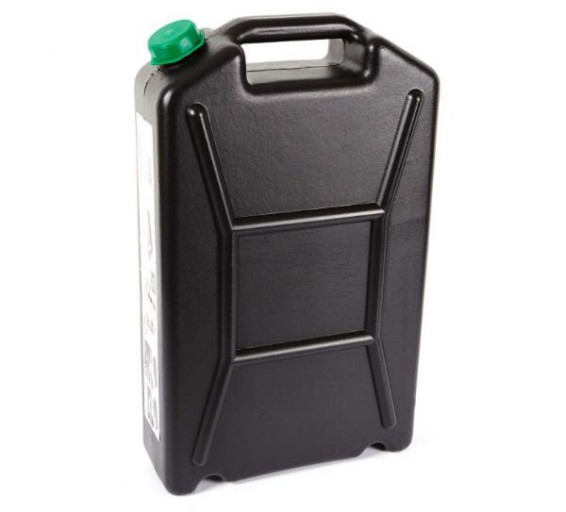 The can is fully closable and has three distinct openings. The drainer can be used horizontally to fill from sump or drain plug and then store vertically. When emptying the fuel drainer open the large cap and by using the vent plug the oil will drain freely from the container.
Product specifications.
Height 11cm X Width 30cm X Depth 50cm Product code: JC008DR
Price- £12.30
Special Offer – for limited time only.

Spend over £100 at www.jerrycans.co.uk and receive £10 off your purchase. Simply enter the code BLOG10 at the checkout when prompted to see the discount applied (closing soon).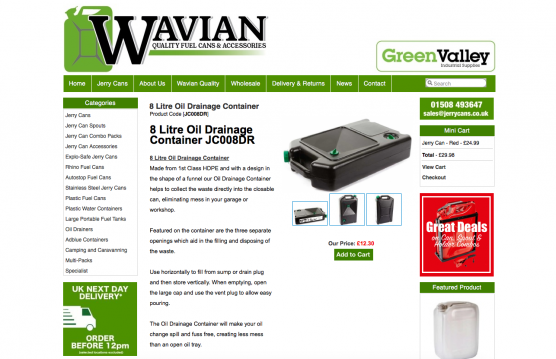 For wholesale enquires regarding any of our Jerry Cans, Petrol Containers or Oil Drainers, contact us on 01508 493 647 or email sales@wavian.net

We also have a sister website selling high quality AdBlue® to wholesale and retail providers. For more info visit www.wavianblue.com