In addition to being the UK's largest supplier of high quality steel fuel cans we also have another business that provides bulk AdBlue® liquid to businesses on the mainland UK.
Our core products are 210 Litre AdBlue® drums and 1000 Litre AdBlue® liquid IBC's, but we also sell a wide range of electric and manual AdBlue® pumps and accessories too.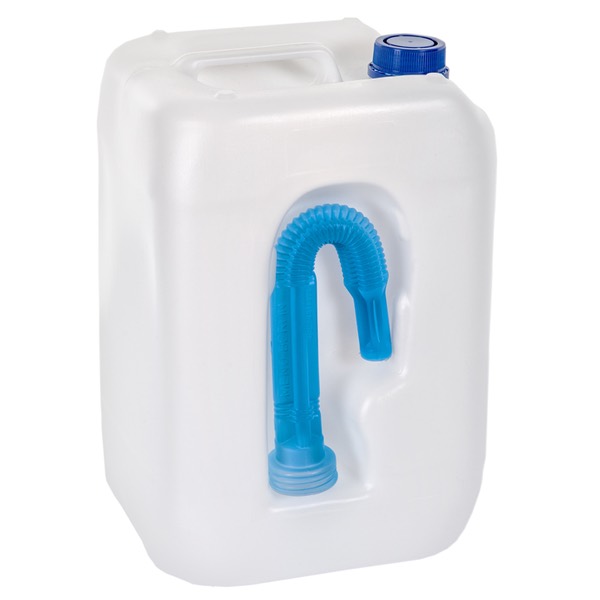 If you or the business you work for uses a lot of AdBlue® have a look at our website www.wavianblue.comand see if we can help you to save money. If you require larger amounts of AdBlue® liquid (1000 litres and over) get in touch on 01508 493 647 or email sales@wavian.net and we will be delighted to help.
Connected to our AdBlue® a big seller on this website are our 10 & 20 Litre empty AdBlue® containers. These containers are ideal for use with one of our AdBlue® IBC's and can be kept in a trucks cab or the boot of a car for safe keeping.
We're pleased to say after a few supply issues over the Summer we are now pleased to announce that these are now back in stock. These high quality containers come supplied with a blue flexible spout that when not in use is housed neatly into a recess into the container.
One thing we've noticed since selling these plastic containers is that our customers are also using them for other uses aside from AdBlue®. In fact the containers are purchased almost as much for use in catering and domestic environments as they are for use with AdBlue®.
Whatever you want to use these cans for, you can find them in 10 & 20 Litre sizes and in packs of 3, 5 or 10 on our website HERE & HERE.