Here at Green Valley we pride ourselves on offering a large range of high quality products to both wholesale and retail customers. From plastic water and fuel containers to portable fuel tanks to spouts, accessories and of course, our famous Wavian steel fuel cans.
Not only do we offer a range of sized cans (5, 10 & 20 Litre), we also stock many of our products in a number of different colours for maximum choice. I'm sure you won't be surprised to know that our most popular steel fuel can colour is Khaki (20 Litre), closely followed by red, but we also sell white, orange, yellow, black and this week we've added a brand new camouflage fuel can to our range.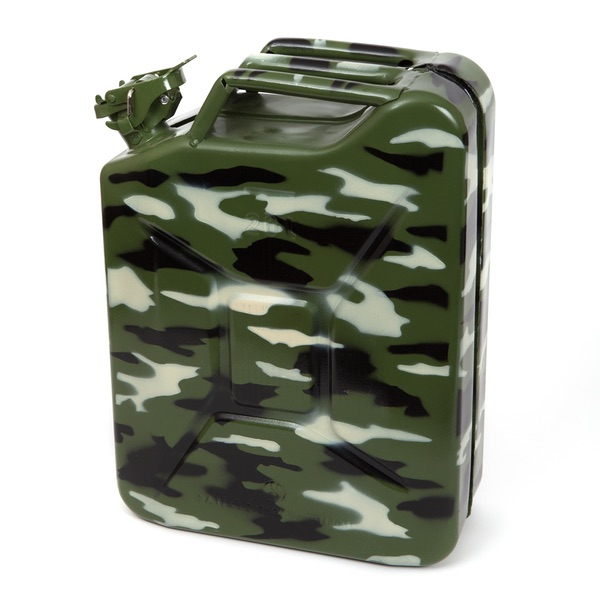 The new 20 Litre camouflage fuel can is already popular with survivalists and the camouflage paint job certainly makes it stand out (or not depending on where you put it).
Here are a couple of things to note if you are buying one of these camouflage fuel cans.
1: We've thoroughly checked and tested the fuel cans and they are fully UN approved, but we don't manufacture these cans.
2: The neck is a slightly different size to a classic 20 litre Wavian fuel can. As a result one of our standard Wavian flexible (or rigid) spouts won't fit this can. If you need a spout to go with one of these cans, please select the option on the product page and we will send you a green flexible spout that will fit this can.
3: That's it!
If you require further information regarding these camouflage fuel cans, or in fact any of our range of high quality fuel cans and accessories, please feel free to call us on 01508 493 647 or email sales@wavian.net and we will be glad to help.