This week we've added a couple of wide necked Jerry Cans to our ever growing range of high quality Steel, Plastic fuel and Plastic Water containers.
These special cans are available in both 10 & 20 litre sizes and are manufactured to our incredibly high Wavian standards and specifications.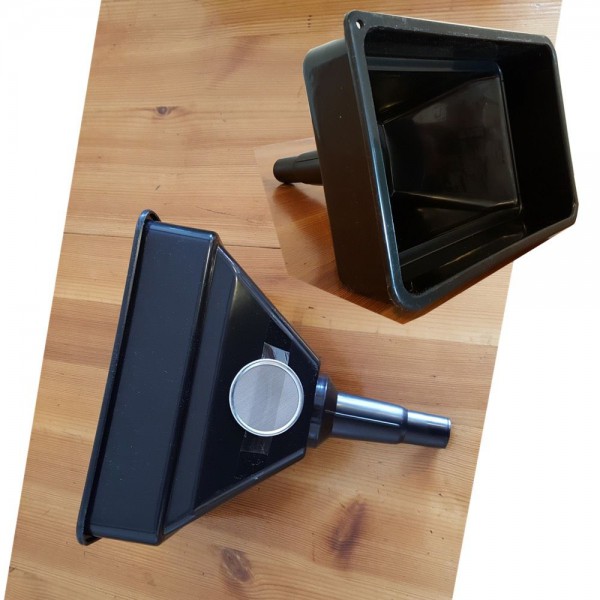 Please note that due to the wider than usual neck these cans are not compatible with our standard flexible and rigid jerry cans spouts, as a result for a limited period we shall be including a FREE Heavy duty Garage Funnel with every one purchased.
The funnel also comes fitted with a filter and is an incredibly useful thing to have around the garage and is 10″ x 7″ (280 mm x 190 mm) in size.

The Jerry Cans themselves are powder coated with rust-resistant blue exterior paint and have an interior Rezol enamel lining to prevent rust. The wider neck has an extra wide breather valve to ensure any liquids will pour smoothly and safely without any gushing or spurting.

The petrol cans are suitable for storing a wide variety of liquids, including petrol, diesel and oil, safety wise they have passed all European Safety tests, including the Australian Standard: AS 2906, Swedish Standard SP and German Standard TÜV/GS.

Priced at 18.99 for the 10 litre can (JC0010BLN) and 24.99 for the 20 litre can (JC0020BLN) these are certain to be a big sellers.

Please select the free Garage funnel option when you order. Please note this offer is no longer available.