One of our most popular items is the olive coloured 20 Litre fuel can manufactured by Hunersdorff and available to purchase on our website here >.
Or normally it would be, the item has been so popular that we've totally sold out and although we have some more on the way it's likely to be another few weeks before they are back in stock again.
Looking at our other plastic 20 litre stock got me thinking that although we sell a blue 20 litre can for AdBlue®, the same can is equally able to store fuel in as the Hun20-olipro. So although these blue 20 litre cans are sold as 'AdBlue®' cans because of the colour we have temporarily added them to the 20 Litre plastic fuel can page as an alternative to the olive coloured cans, just while they are out of stock. If you are already storing AdBlue® we definitely recommend that you clearly label all fuel / AdBlue® cans as it can be a costly mistake to put either fuel into an AdBlue® tank or vice versa.
You can see our range of adhesive fuel safety labels here >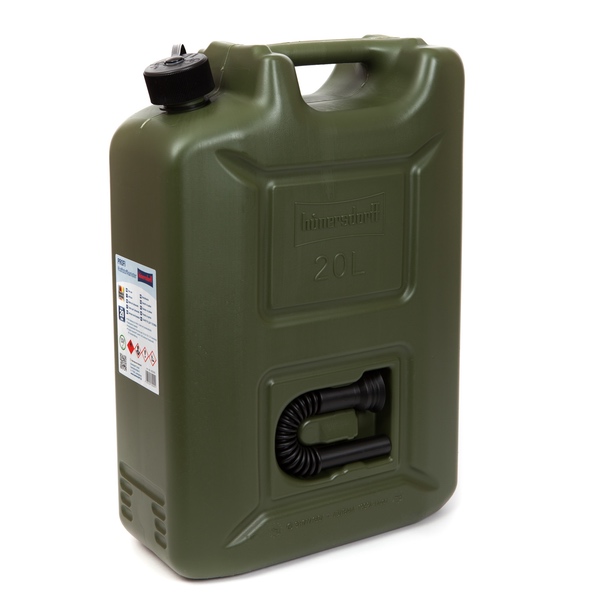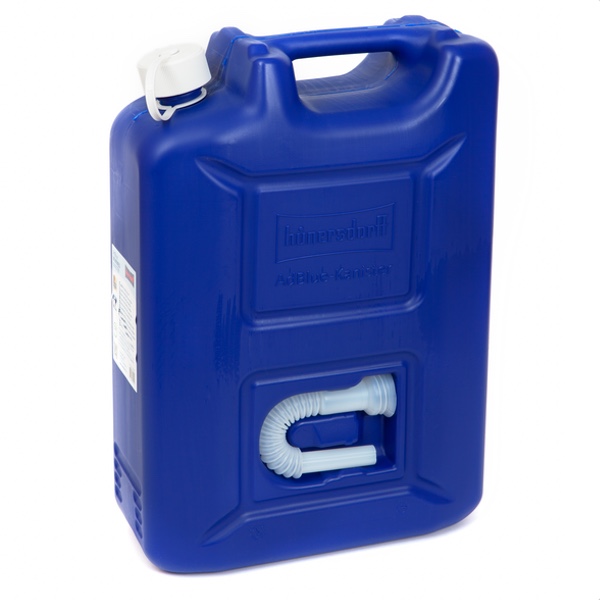 Both cans feature a supplied spout that is cleverly housed in a recess of the can. For more information on the can you can also watch our video. The can in the video is a 10 litre, but the construction materials are identical.
If you have any questions about any of our products please call 01508 493 647 or email our team sales@wavian.net and we will be delighted to help (we can also give you an excellent price on bulk orders).