These high quality plastic funnels with filter are very popular with mechanics and our low price for bulk orders means that you can save even more on these items.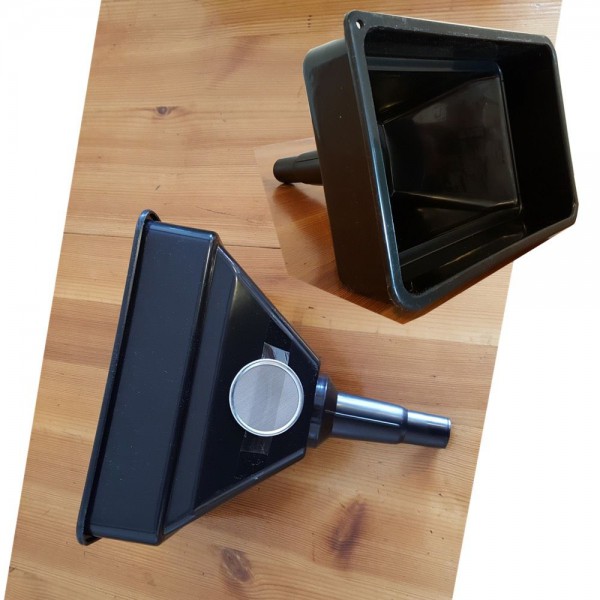 The Garage Funnel is an ideal alternative to a spout, especially if you are trying to decant fuel from an awkward container or something heavy. The wide funnel ensures that no fuel or oil is spilt or wasted in the process.
The Plastic funnel comes supplied with a filter just in case any kind of sediment has built up in the container you are transferring the liquid from. The funnel dimensions are approx 10″ x 7″ (280 mm x 190 mm).
These plastic funnels have proven to be very popular in the past so hurry, they may not be in stock for very long.
For bulk enquiries regarding these large plastic funnels or any of our other products including our world famous Wavian Fuel cans please call us on 01508 493 647 or email sales@wavian.net and we will be delighted to help.